The Lands At Hillside Farms is gearing up for another great year of Summer Farm Camp!
th
season, we are excited to offer our most enjoyable and educational experiences ever. Summer Farm Camp combines exercise and activities while keeping education challenging and fun. We look forward to welcoming your child(ren) to Hillside's Summer Farm Camp!
Open for students entering grades 1-8 for the 2024 - 2025 school year.
Campers are placed in groups based on grades.
Please note we will follow CDC guidelines for COVID-19 safety measures.
Download our info flyer here.
Dates
Our Summer Farm Camp will be held the weeks of:
June 24 - Children entering grades 1 - 4
July 1* - Children entering grades 1 - 4
July 8 - Children entering grades 1 - 4
July 15 - Children entering grades 5 - 8
July 22 - Children entering grades 5 - 8
*Full day of camp on July 4
th
.
Cost
$275 per week per child.
Before & After Care
Before care is available from 8 AM - 9 AM and after care available from 3 PM - 4 PM.
Cost is $25 per child per week.
Each camp is limited to 30 campers.
Now in its 17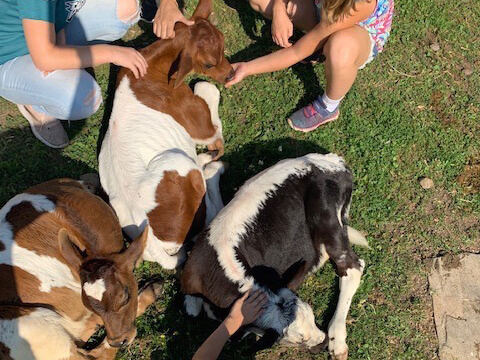 Campers will enjoy hands-on learning as a way to experience life on a farm. Children will interact with our farm animals and surroundings to learn about science, biology, math, animal welfare, and history. They will also learn about traceability - the natural sources of what we eat and wear. Plus, campers will have unique access to the inside workings of our historic 428-acre dairy farm including our Civil War era barns, endless pastures, magnificent greenhouse, and dairy processing area.
Our goal during camp is to have fun while increasing awareness of how we are all interconnected, highlighting the cause and effect of our actions, including positive and negative consequences as it relates to the environment, our health, and each other.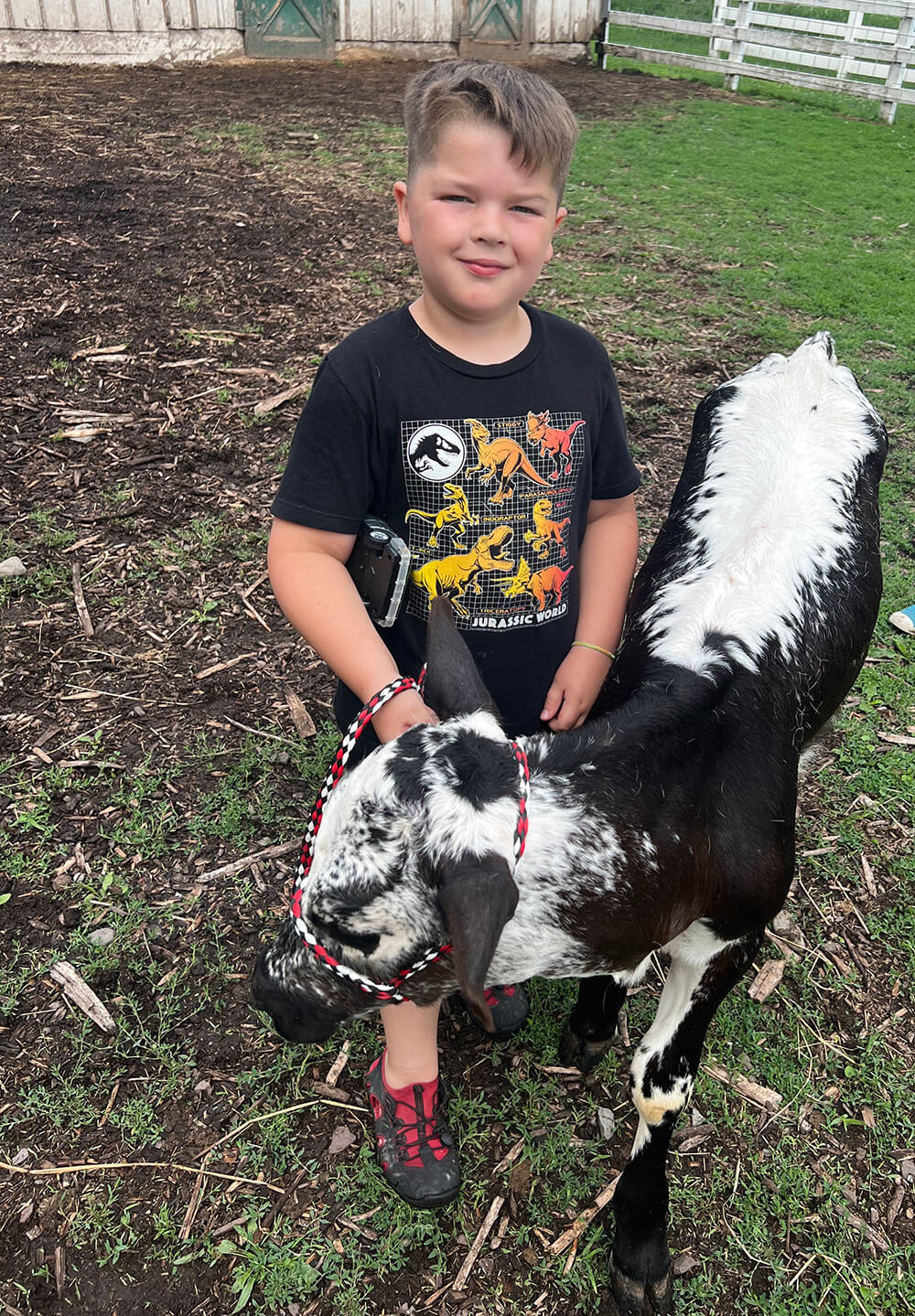 Activities will include, but are not limited to:
Farm-related chores and activities
Hikes and scavenger hunts
Educational tours of our processing plant
Outdoor games
Hayrides
STEM based activities
Exciting animal focused presentations
Stream explorations
Dairy herd milking and care (older campers)
And tons of other great things
All campers should bring a healthy, hearty lunch and a water bottle to use throughout the day. TLHF will provide snacks.
If your child has any food allergies or sensitivities, please send them safe snacks. If your child requires an epi-pen or inhalers, please bring these items to camp each day and your child's counselor will be able to assist you.
We recommend that each child bring sunscreen, bug spray, a water bottle, weather appropriate clothing, extra clothing, a towel, and extra shoes. Please leave any electronics or valuables at home. TLHF is not responsible for any misplaced items.
All campers must wear closed toe shoes at all times. Your child should be dressed appropriately for the weather and environment. Many of the activities at camp can get a little messy, so please send your camper in old clothing.
Camp continues, rain or shine. In the case of heat advisories and/or storms, we keep the campers inside the Education Center and do indoor activities until it is safe to go outside.
Typically (unless the weather forces us to switch days), hike day is Wednesday and water day is Friday. All campers must wear closed toe shoes in the water. Crocs and flip flops will not be allowed. They are dangerous in the water and tend to get lost easily. Water shoes, old sneakers, rain boot, and keen-type sandals are recommended footwear for water day. Your child can wear their bathing suit under their clothing on Friday morning, and will have the opportunity to change before pickup at the end of the day.
For any questions, or more information, email
Abby Collins (abbyc@hillsidefarms.org)
Thank you,
Abby Collins