We are proud to sell our own high-quality, wholesome items such as pastured 100% grass fed beef, pastured eggs, pastured pork, sustainably harvested Alaskan salmon. Our rich and creamy ice cream comes in many delicious flavors - all made right here on the farm. Of course, we are most proud to offer Hillside Gold pastured dairy. Scientific data clearly supports what we have known for years, that is pastured protein not only tastes better, it is far superior to mass-produced feedlot meats, factory farmed dairy and eggs. True pastured protein is better for you, the animals, the environment, and the local economy.
The Lands at Hillside Farms Dairy Store is not a place, it is an experience. Here, you can shop at a centralized "local food hub" that sells over 100 products such as artisan cheese, "true local" raw honey, seasonal organic vegetables, fresh baked goods, jellies, jams, salsas, syrups, and hand crafted chocolates. We also sell a variety of healthy beverages including beet kvass tonic, elderberry syrup, and kombucha.


Since becoming a non-profit educational dairy farm in 2005, Hillside has focused on rehabilitating and reusing treasured structures from our area. We believe these barns are a significant representation of our local history. The wood from both barns will be used to create an extension of Hillside's Dairy Store.

This 1,900 square foot addition provides a larger, more comfortable area for visitors and customers. This includes spacious areas for eating, browsing, and shopping.

Hillside Mercantile is not only a visually appealing space, having the benefit of the barn addition location, but its offerings are unique. The shelves and walls are lined with many local crafts, including everything from signs and pictures to woodwork and clothing. We also carry many USA made items and fair trade goods. Our staff is on sight to educate you on why we carry what we do. There is a mission-based focus on our items - we aim to offer quality hand crafted pieces, often benefitting local or small businesses. In addition and of equal importance, we truly enjoy getting to know our customers. 
In June 2019, we broke ground to begin an exciting historic preservation project involving two timber frame barns native to Northeastern Pennsylvania. Both barns were constructed around 1825. One barn was relocated from Chestnut Hill in Dallas Township. The second is the former sheep barn previously located on Sutton Road and was part of the original Hillside Farms.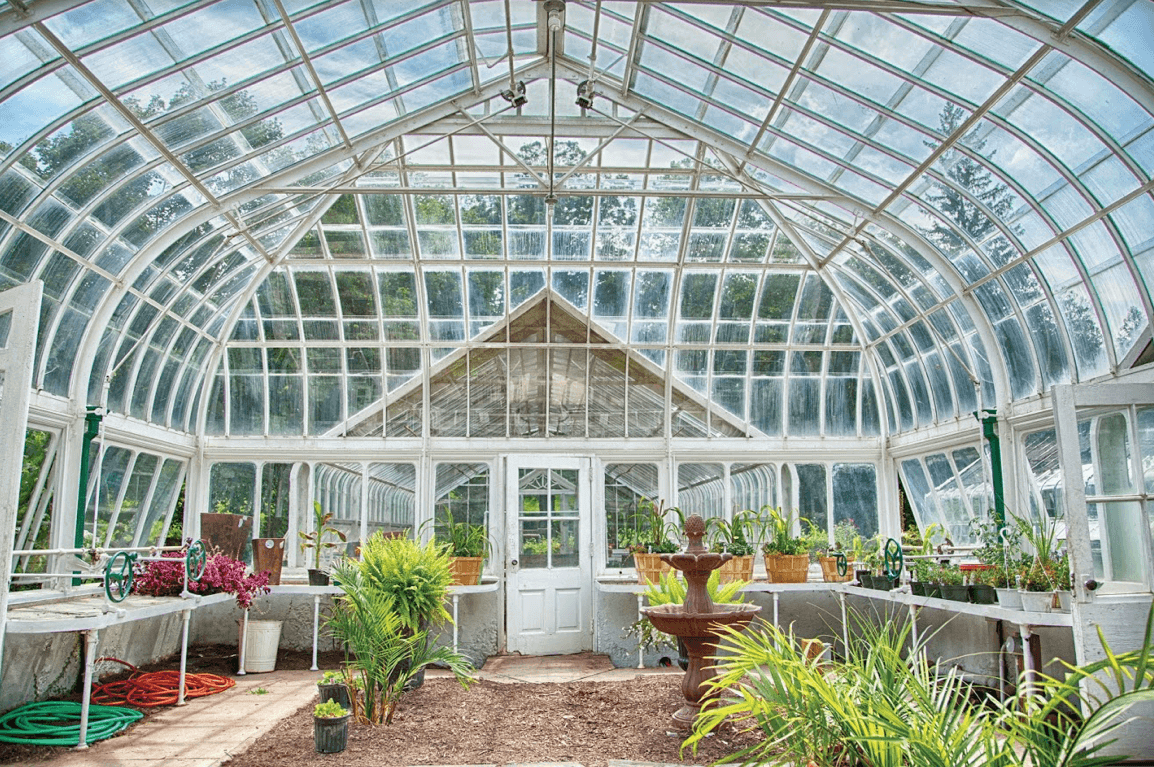 Inside the Greenhouse you will find extraordinary beauty in the building's physical structure. This rare Lord & Burnham greenhouse was constructed between 1820 and 1870 and fully restored in 2011. Shop the greenhouse for hanging baskets, potted flowers, and vegetables as well as outdoor décor.